Overflow error? It changes every time I open the game back up. Here are two examples of what happens: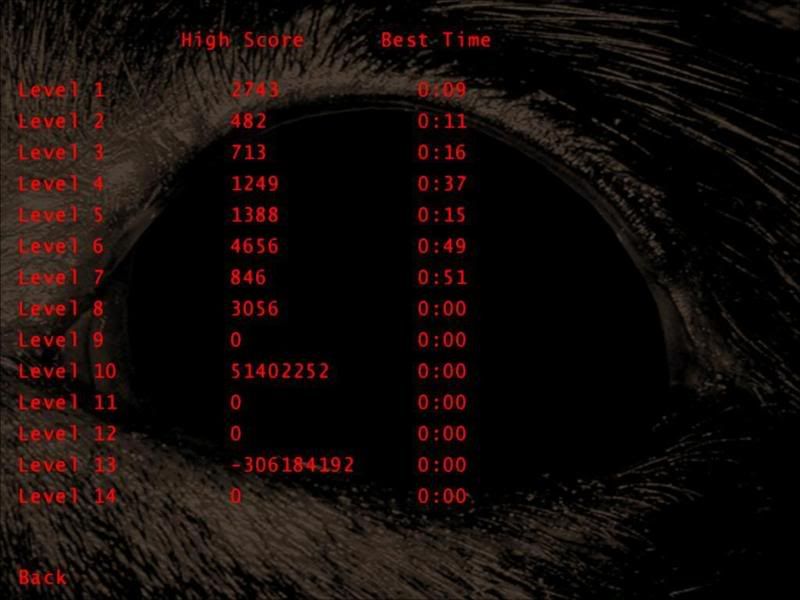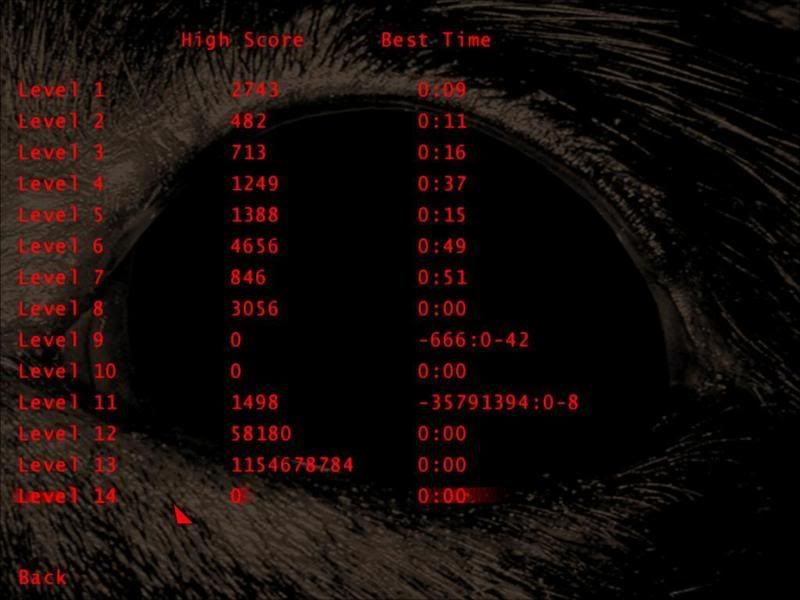 This happened after I downloaded the campaign stickied at the top of this forum, and put it in its own folder in my lugaru directory. Lugaru is _not_ on my c:\ drive, instead it is on my x:\ drive. Also, I've already reinstalled the game 3 times*, I'd rather not have to do it again to fix this.
Any way to get my scores back for 8-13? I still haven't beaten 14.
*because I tried to go into debug mode, and somehow that made things all explody (yes, I used wordpad to open config, just like the readme says)
Edit: I just remembered, this happened after I put something else in the lugaru directory, but something else weird happened first too... I was trying to optimize level 8, and I had only two rabbits left to kill. I hit one rabbit into a wall so hard, that I think he fused with the building. This killed the bunny that was on the other side of the map. I tried to divide a rabbit by zero, apparently. Anyways, that would explain why things got screwy from level 8 on.
Edit 2: Yep, that's definitely the problem. Whenever I try to play challenge 8, it loads about halfway, then there's a sound of a bunny being squashed to death. Then the game crashes. I can play level 9 on, but it doesn't record a time (it does record a score, though). Please tell me I can fix it without losing my 9 second time on level 1.
Edit 3: I'm _really_ enjoying this game. <3
Edit 4: <--- I hate it when people edit stuff to death.