Update:
Since this is pretty much not gonna happen (I warned ya, din't I?), I'm releasing what I had so far so whoever is interested can do whatever they want with it. Even if no-one uses it, I sure had fun working on it. Skins.zip and Skins2.zip are, surprisingly, the skins (which were most of what I finished), and the Hell landscape. Levels.zip is mostly unfinished ideas for settings, including the meteor shower thing. Nightmare.txt was the general script, planing, and brainstorming thing, included for the sake of anyone wondering what the story was going to be.
Note that Frankenbunny should have "size 1.3" and "proportion 0.8 1.1 1.3 0.9", and that Stronge (though unfinished) had "proportion -1 1 1 1".
Seeya round, folks!
~Grov
Original post:
Like many players, I've become interested in adding to Lugaru. Like most, I'll probably give up before finishing anything. So far, I'm just playing with ideas, and seeing what I can do. Already, though, I've got some pictures that I think are worth showing. Not because they show progress, just because I think they're cool.
So anyway, here's a few random pictures from Lugaru: Nightmare, or: Yet Another Eternally Incomplete Campaign.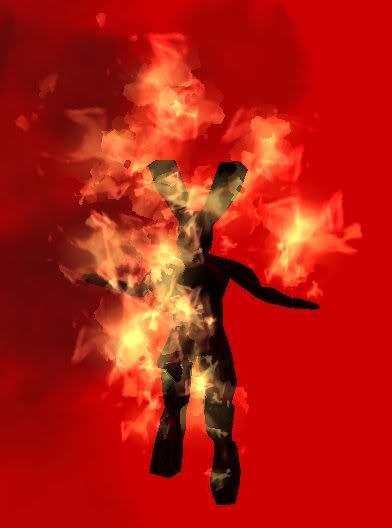 Kneel before Ba'alzebunny!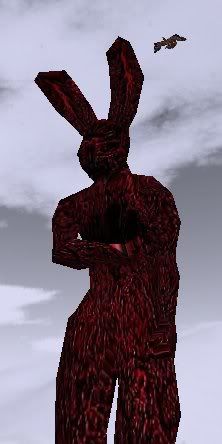 Brrr... it's cold without skin.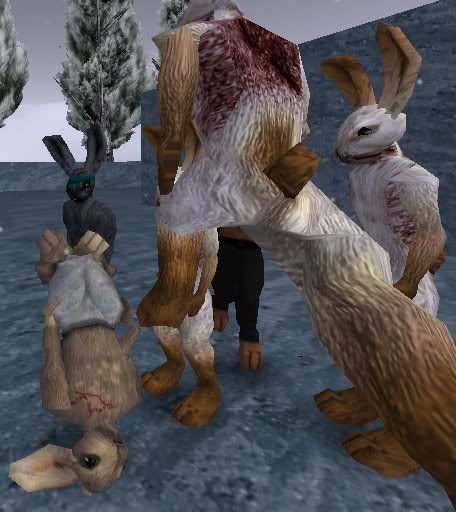 You killed me, father!
Hopefully, there will be more to come.