"Long ago, in our grandmothers' grandmothers' time, before the tribes could speak..."
Even as Turner seeks revenge for the killing of his family, a danger from the forgotten past threatens the future of all the races.
But some remember the old tales, and a new generation will rise to carry on the fight.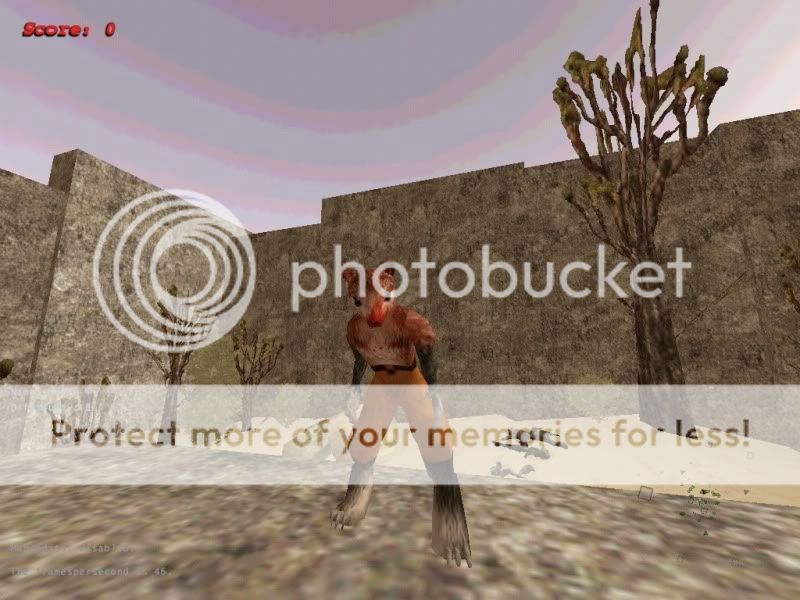 Hi Everyone,
Here's another campaign for ya.
60 levels, foxes, rabbits & wolves, men, women and kids...
It throws you right into some hard fights, since I figure anyone playing it has made it through a few other tough-to-ridiculously-hard campaigns.
I think the story-dorks out there will appreciate it, and hopefully the fights will keep everyone else interested, too.
It comes with a two part campaign text, 'cause the story exceeds the 50 level maximum.
who knew? The Readme explains how to switch 'em up manually if you don't have Matto's Mod Manager.
There's sometimes a glitch in the very first map ("Prologue") where your hero's skin sometimes doesn't load, but I don't think it'll wreck the story... just keep playing, all will be revealed.
Let me know what you think.
--Kehaar
Here's the link:
Official Lugaru Mods page
(A.Tales is now on the list)
Note: This mod (campaign, maps and custom textures) is licensed under the Creative Commons Attribution - Share Alike license, version 4.0 International (CC-BY-SA 4.0,
https://creativecommons.org/licenses/by-sa/4.0/
)
Attributions for the campaign can be made to Kehaar.
Thanks to Lotus Wolf and Stromboli for the weapons mods, and thanks to the modder (I can't seem to find) for the Fox skin-- Claire couldn't exist without you.
And thanks to David for making the game that brought us all here, of course.