I've been staying up late at night, wearing headphones, and freaking out to Receiver all week. I know there is already a huge thread dedicated to this newly released FPS gem, but I thought it would be a good idea to create a second thread to focus primarily on game ideas and inspiration.
Personally, all of my recent evenings playing Receiver have given rise two specific game ideas that I wanted to share...
General High-Rise Layout / Map
Each individual game's layout is randomly generated. While I would
not
find it very fun to have a full blown map available, I thought a generalized / nondescript layout of the High-Rise would at least provide
some
reference for players who are lost or need to backtrack to find tapes...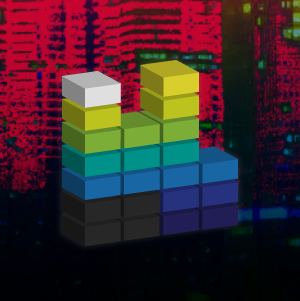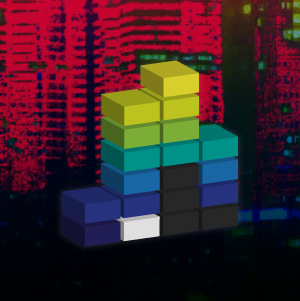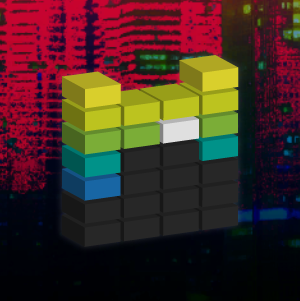 In the examples you can see that colored 3D blocks are used to represent a certain amount of level space. The currently
occupied
level space is white. Black blocks are essentially non-existent, but have been included to give the sense of a stacked High-Rise. Each block might hold four or five modular map tiles, including tiles with a 1st and 2nd story. So while there is an obvious level layout, you would still not know what kinds of rooms were in each block.
I haven't played Receiver enough to get a real grasp on the modular level tiles. Are they all housed within the same tile ratio? Or are there different types of modular rooms: longer ones, taller ones etc...?
Also, if it happens that the game is less 'linear' than what I'm imagining, then there could be the option of presenting slightly more complex Layout Maps...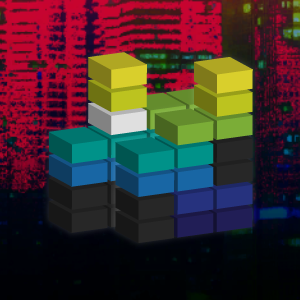 Tele-Kinetic Node...
This is the current name I have come up with to describe a static turret-like hazard that provides a tactical reason for the Safety key.
Essentially the Tele-Kinetic Node is an indestructible object that can appear in the center of a room-tile. It possesses the ability to gently manipulate physical objects within its range of influence. In this case: your gun. Upon entering the room-range of a TKN, it will cause your weapon to slightly drift off track. But more importantly, if the Safety is OFF, the TKN possesses enough Telekinetic influence to squeeze the Colt's trigger and fire off rounds until the current Magazine is emptied or you flick on the Safety. This means that you are essentially without a gun while within range of a TKD, so it is best to simply move through its room-space as quickly as possible... with the Safety ON.
Here is a silly example of how it might appear in game.