Hi there,
OSS Lugaru, what's this?
Some of you might be aware that Lugaru had been open sourced by Wolfire in 2010 in the early golden days of the Humble Indie Bundle. It had then seen various improvement forks from interested contributors, which were then merged together in the "OSS Lugaru" project (OSS for "open source software")... which finally died out due to a lack of interest as the Lugaru assets were not open source, and thus distributing improved versions of the game was not really legal.
A few weeks ago, David agreed to relicense all Lugaru HD assets to a free license (
CC-BY-SA 3.0
), and since the code was already under the GNU GPLv2+ license, Lugaru is now 100% free and open source.
With some of the developers from the OSS Lugaru team, we decided to restart the development for real now that we can distribute our own releases as a libre game. We move to a
new home
and
GitLab repository
and pushed already more than 250 commits in a little over one month!
First open source release: Lugaru 1.1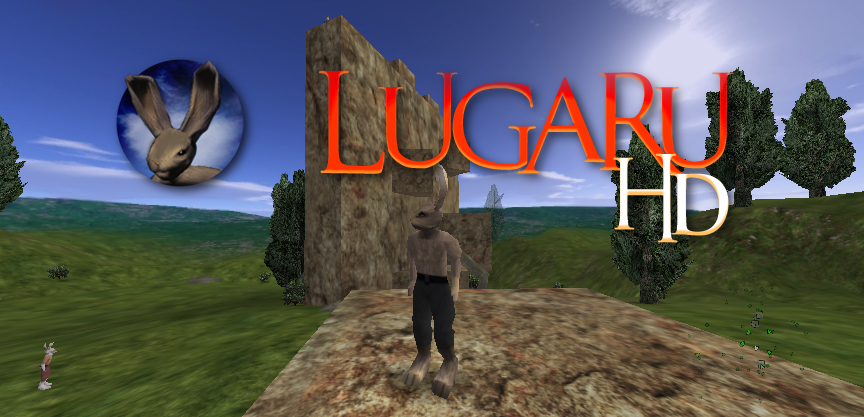 Yesterday
we released Lugaru 1.1
to celebrate the simultaneous release of the Lugaru campaign in Overgrowth, and David was kind enough to link to our project in the
alpha 227 release announcement
.
These are the highlights from this release (compared with the current version distributed by Wolfire -- note that our version might end up being distributed by Wolfire too when it's proven stable enough):
Multiple campaigns support, making it easier to install and play mods!
These Lugaru mods are included by default as alternative to the Turner official campaign, as they are now also freely licensed (CC-BY-SA 3.0 and CC-BY-SA 4.0):
All assets (animations, textures, models, maps, sounds, etc.) of Lugaru HD by Wolfire are under a free and open source license (CC-BY-SA 3.0)!
Window and input management ported from SDL 1.2 to SDL 2.0, improving the support for modern screen resolutions and fullscreen mode, as well as better input handling.
You read well, Lugaru now supports having multiple campaigns/mods installed at the same time, and we included the Temple, Empire and Seven Tasks mods out of the box. Other mods could be included too as soon as we manage to get in touch with their authors so that they can relicense them under an open source license.
Downloads
Enough talk, time for playing!
check the complete release notes
for details about what's new and particularly what changed compared to the original Lugaru (especially regarding where the config and save files are located, and how to toggle the devtools mode for modding).
Participating
We're a small bunch of open source and gaming enthusiasts, and of course fans of Lugaru! Don't hesitate to register an account on GitLab (it's free) and join us in further developing this cool game. We plan to work on more releases, this 1.1 is just a start!
Useful links: